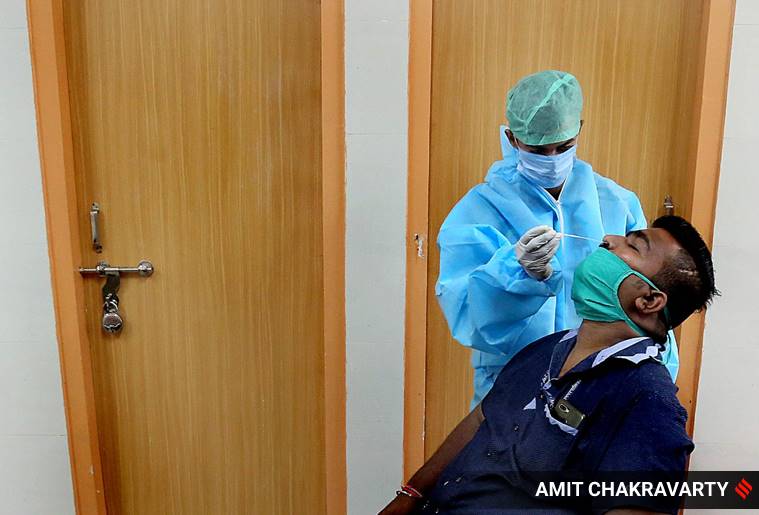 A swab sample is being taken at a BMC medical facility for a Covid-19 rapid test in Mumbai. (Express Photo by Amit Chakravarty)
Meanwhile, Dr Suresh Jadhav, executive director of the Serum Institute of India, which is testing the Oxford -AstraZeneca vaccine candidate in the country said India may get a Covid-19 vaccine by March 2021, provided regulators give signals fast, "as multiple manufacturers are working on it".
He told The Indian Express that India is heading fast towards vaccine development, as two manufacturers are already in phase-3 trial and one in the phase-2 trial, and more players are joining the race.
Stating that there are "ups and downs in any vaccine clinical trial", Dr Soumya Swaminathan, chief scientist at the World Health Organization, also said a vaccine against Covid-19 should be ready by the second quarter of next year. She told The Indian Express, "By January 2021 we should be able to see results, and by the second quarter of 2021 the vaccine against SARS-CoV-2 should be ready."