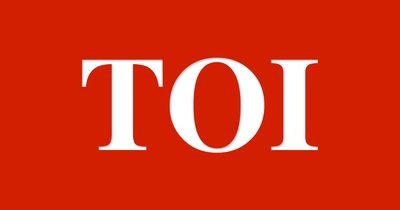 NEW DELHI: The road transport ministry's initiative to collect accurate road crash data and other inputs from the spot, Integrated Road Accident Database Project (iRAD), will be implemented first in six states of Maharashtra, Karnataka, Madhya Pradesh, Rajasthan, Uttar Pradesh and Tamil Nadu.
The transport ministry said the iRAD App is being customized to enable the police, transport and health department officials to use their mobile phones to collect the road crash data.
Orientation and training programme on iRAD App was conducted this week for selected districts of Karnataka Uttar Pradesh. "Based on the feedback and other suggestions received, the App will be customised for the respective state," said a ministry official.
This project will be rolled out across the country in phases. The IIT, Madras and NIC have been tasked with development and implementation of iRAD. "This project is proposed on an IT based system for capturing the spot accident data using a mobile app configured for this purpose. This data can then be utilized for various purposes like finding the causes of the accidents and remedial measures to improve the road infrastructure, to record the accidents data for the use of police, health services and other departments concerned," a spokesperson said.
Meanwhile, the ministry has put more focus on vehicular safety in the country by implementing international standards of emission and safety. It said the process of finalization of implementation of standards for electronic stability control systems (ESC) and brake assist systems has started and these will be implemented in the next two years.
Ministry officials said draft notification has been issued for electronic stability control systems for buses, which is likely to be brought into force by April 2023.