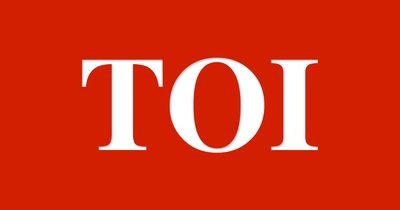 MUMBAI: Bombay high court on Thursday reiterated that media broadcasters exercise restraint while covering the probe into death of actor Sushant Singh Rajput so as to not hamper investigation.
"We hope and trust that spirit of order dated September 3 shall be followed by all media houses,'' said the HC bench of Chief Justice Dipankar Datta and Justice Girish Kulkarni.
The order came while the HC was hearing two Public interest litigation (PILs) one filed by 8 ex-IPS officers against media television broadcasters for allegedly vilifying Mumbai police in the actor's death h coverage. The HC sought replies from all parties and adjourned the matters to October 8 for a detailed hearing.
"The pendency of the petitions shall not preclude News Broadcasting Standards Authority to consider the complaints that have been received by it and to take appropriate decision in accordance with law" said the HC in its interim order.
The Chief Justice orally observed "Why should you be so concerned by what media says.. how can we stop that…to each their own opinion'' when cops' counsel Milind Sathe pointed to few transcripts in support of his submissions that even after September 3, there was by the media broadcasters "more vociferous vilification of Mumbai police.''
Sathe also said that they were not seeking any gag order and supported media freedom, but did not want a "parallel investigation'' and unwarranted vilification of Mumbai police when even the Supreme Court while transferring the probe to CBI had found nothing against the police.
"The SC order will prevail,'' said the HC bench.
Counsels Devadutt Kamat and Rajesh Inamdar appearing for filmmaker Nilesh Navalakja and two others in the first PIL sought and were granted permission to file an additional affidavit in the matter which also like the cops seeks comprehensive guidelines to prevent 'trial by media' and 'sensationalism'.
To Navalakha's plea to also add Rhea Chakraborty and Narcotics Control Bureau (NCB), Enforcement Directorate (ED) and few more channels as respondents to the PIL, the HC said, "We do not see reason to implead as proposed respondent, an accused who is presently in judicial custody, however the others NCB, ED and three channels are impleaded as respondents as in our view such impleadment will assist us.''
Additional Solicitor general Anil Singh representing the Centre and Central Bureau of Investigation (CBI) submitted an affidavit of the Centre and one of the news channels also has filed its affidavit in reply. Singh also said that neither petitioner has made any representation to the NBSA, an independent authority that self-regulates broadcasters, as yet and despite being aware and citing existing guidelines yet they were seeking relief from the HC for government to lay down guidelines.